The oldest of South American capitals, Quito is notable for its well-preserved old town, which was designated a UNESCO World Heritage site in 1978.
In the heart of the Old City, this busy plaza honors those heroes who started the movement toward independence from Spain.
This Jesuit church is a masterpiece of baroque and Quiteno-colonial art with lavish golden altars and gilded columns, making it one of the most ornate structures in Ecuador.
The most emblematic theater of performing arts in Quito, hosts some of the most important festivals in the city, including the Festival of Sacred Music and Quito Jazz. which bring to the country international artists of the highest quality.


San Francisco Square: Established in 1536 by Franciscan monks, this magnificent architectural masterpiece features a museum in its convent with art from the sixteenth and seventeenth centuries.
In the museum of the monastery is possible to appreciate the heritage preserved by the order of Carmelitas nuns for more than 360 years, in a modern exhibition that presents works of sacred art by anonymous and recognized artists.
Point of reference for culture and tourism, with a rich collection of colonial art. The Metropolitan Cultural Center has capacity and facilities for the development of institutional, business and formal events.
The Virgin of the Panecillo is located on a hill in the center of Quito, visible from almost everywhere in the city. Not only is it the tallest aluminum statue in the world, it is also the tallest winged representation of the Virgin Mary in the world.
El Quinde visitors center and gift shop provides touristic information about the city. In the gift shop you will find crafts and art made by local artist and services such as maps and guides, lockers, Quito tours, restroom and more.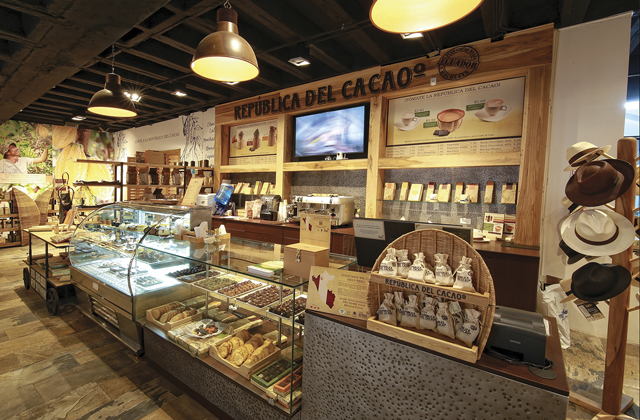 Republica del Cacao Chocolate Boutique offers chocolate bonbons and very high quality baked goods, locally made in the Cacao Laboratory, located right next to the Boutique. Learn about the history of cacao in Ecuador in the cacao museum.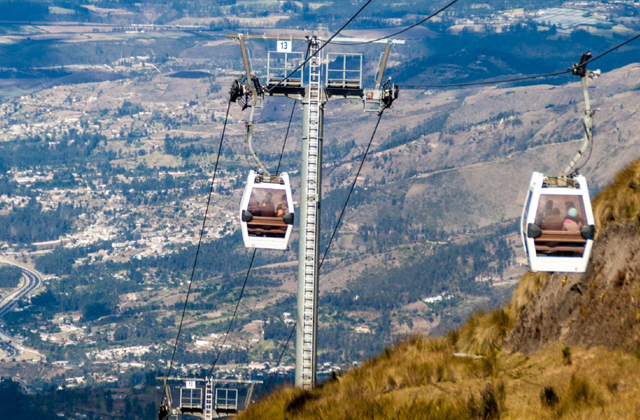 Located in the foothills of the Rucu Pichincha volcano at 3,000 meters above sea level, it is one of the highest cable cars in the world. You can enjoy the view of Quito and nature including elevations such as Cayambe, Antisana, Pasochoa, Sincholagua, Cotopaxi, Rumiñahui.
Everyone needs a place to rest when they are tired. For those who visit Quito, Hotel Patio Andaluz is a great choice to rest.