An atmosphere distinguished by its excellent service with a variety of typical national

and international dishes.
At Patio Andaluz, guests can dine in the exclusive El Rincón de Cantuña restaurant located in the heart of our main patio, offers a variety of Ecuadorian and international dishes. The wine cellar Marquez de Jerez offers a private and exclusive ambient to enjoy Tapas, cocktails and wines. In the new coffee shop Cafe del Patio, guests can find Ecuadorian coffee and chocolate specialties, pastries and salty and sweet snacks made with local products.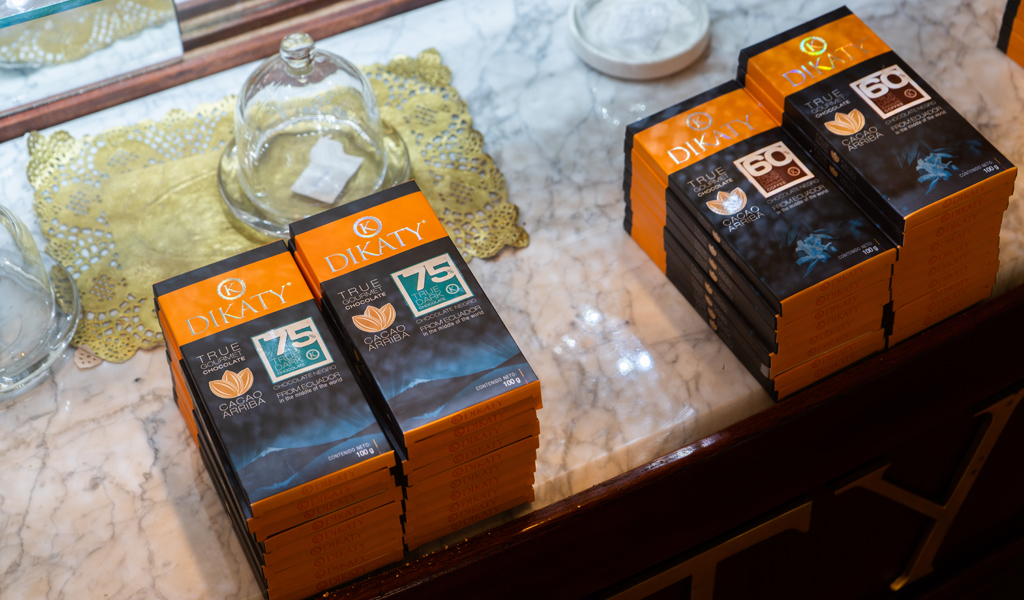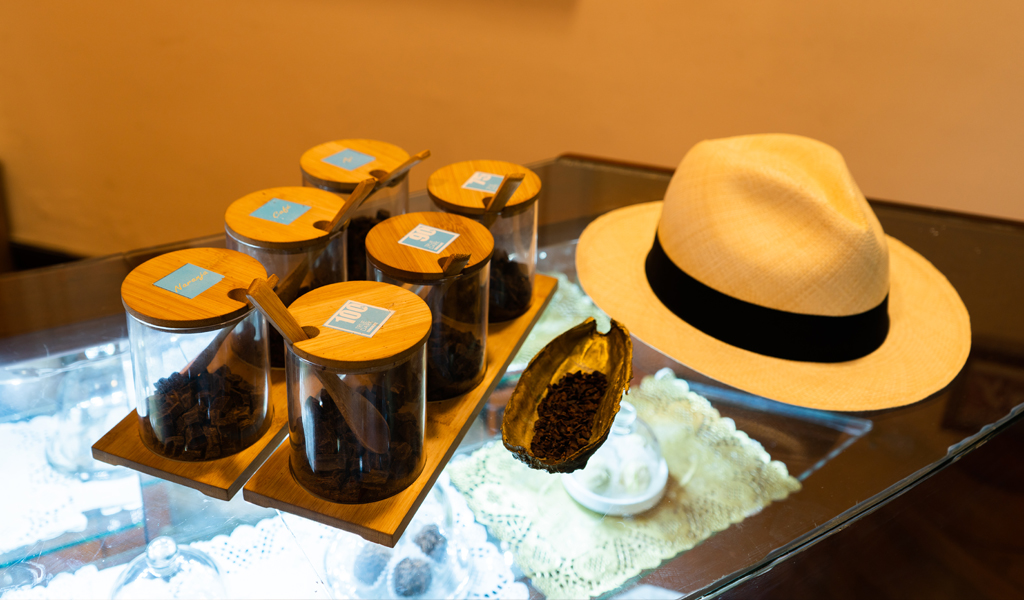 Free Chocolate Tasting Stand inside the hotel available for our guests to discover qualities and characteristics of different types of chocolate flavored with local ingredients and produced with traditional farming techniques.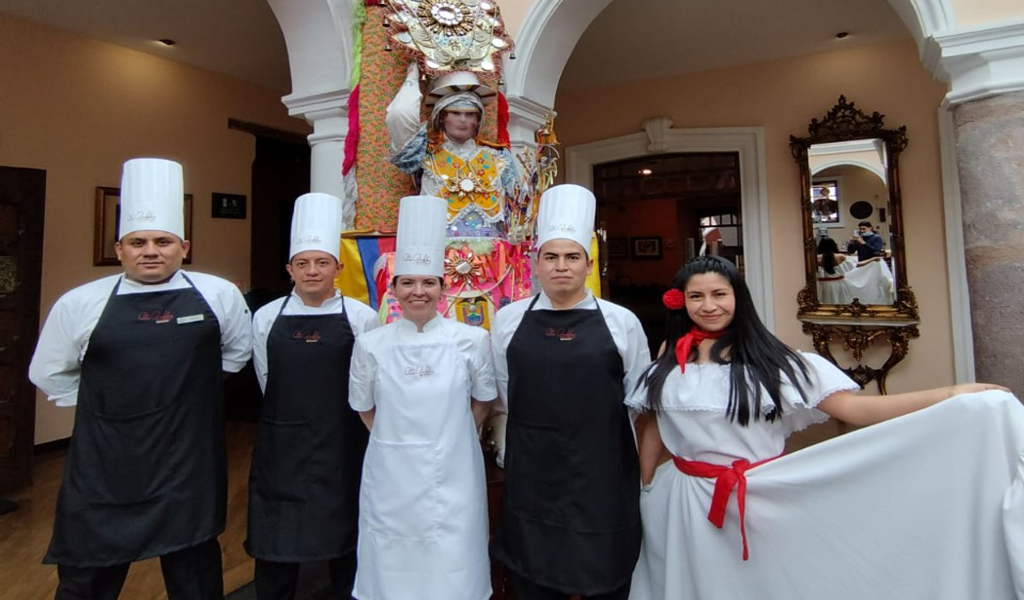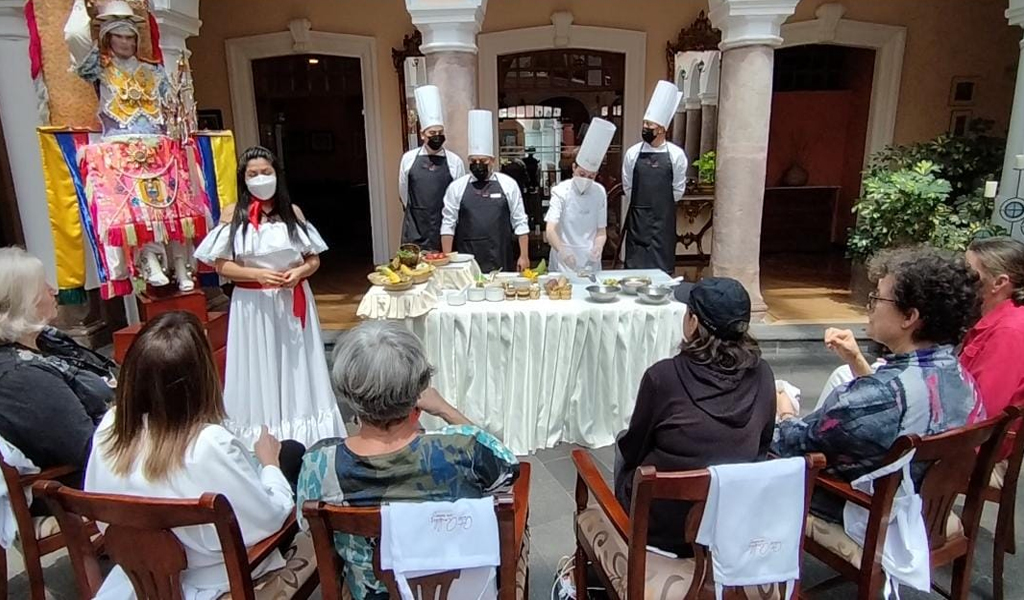 Cooking Class: interactive gastronomic experience that consists of learning about an emblematic dish of Ecuador, cooking it and then tasting it (minimum group of 5 people).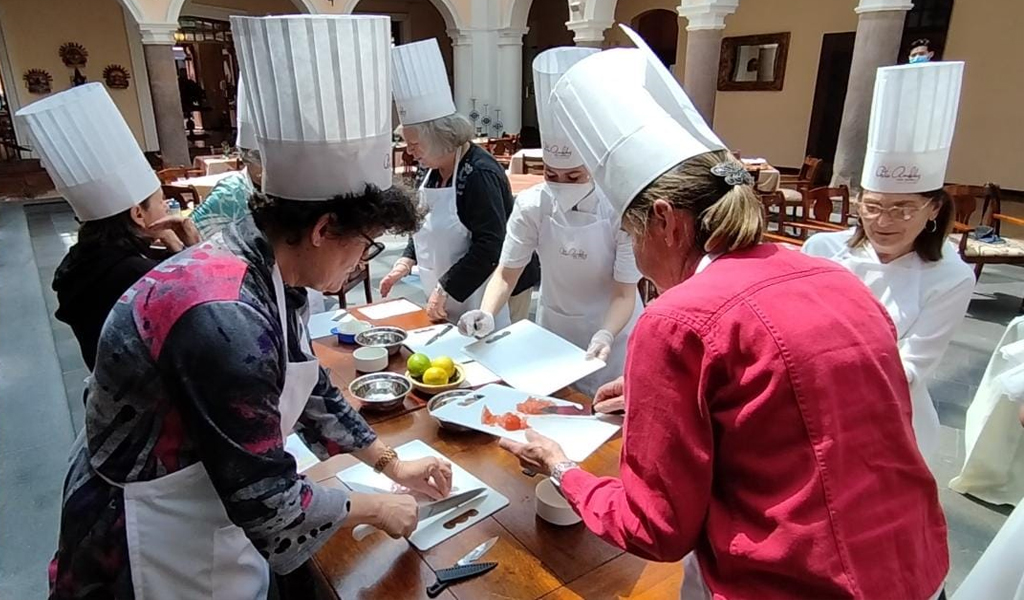 6 courses tasting menu a Gastronomic Tour through the regions of the country without leaving the table.
Everyone needs a place to rest when they are tired. For those who visit Quito, Hotel Patio Andaluz is a great choice to rest.